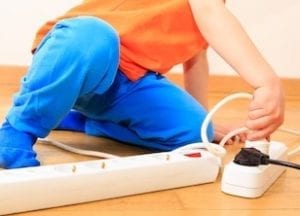 As a family owned and operated business with 3 little ones ourself we know the importance of electrical safety around the home, which is why we are delighted to share some new resources published by The Electrical Safety Office to help protect kids from electrical risks.
They have issued useful information for parents and teachers and a chatterbox to get kids interactive and learning an important safety message. Please check out the information and resources at the following link:
Here's the link to The Electrical Safety Office website:
electricalsafety.qld.gov.au
Here you will find the links to each of the following resources:
– Flyer – 9 ways to make your home a safe zone for you and your child
– Chatterbox– Electrical safety for kids
– Poster – Playing it safe with your devices
Please share with friends and family – the more education we have around the risks of electricity, particularly with how technology driven our children are these days, the more lives we can prevent from being lost.
The Appliance Repair Guy Family